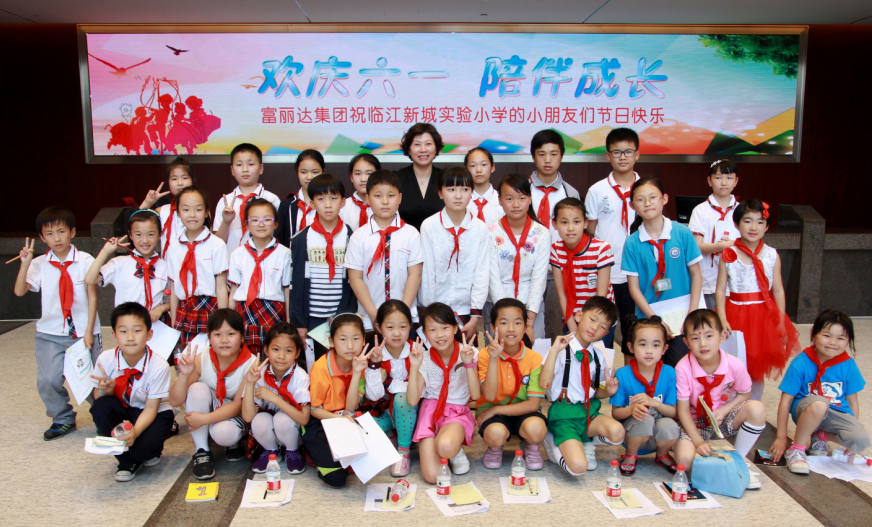 On the eve of Childrens Day, Linjiang Xincheng experimental primary school held a special activity for the students, to organize 30 student representatives walk into the group, visiting the product exhibition hall and Fulida's environmantal technology, which brought children a different kind of fun and experience.
In the afternoon, under the guidence and accompanied by teachers and staff, they came to the group by bus, and visited the environmental technical company and product exhibition hall on the spot. After the visit, the vice president of group Qian Yumei took poses for pictures and had a kind exchange. She said, Today, you come to Fulida Group, visiting the sewage treatment facilities and understanding the sewage treatment process, you must have a new understanding on domestic sewage and industrial wastewater treatment , I hope you can guard the environment, love our own living environment, cherish water resources, pay attention to save water. Tomorrow is Childrens Day, I hope you can study hard and make progress every day, thrive with happiness, to make construction for the future of the country and social.
Before leaving, Mrs.Qian also brought festival gifts and wishes to every child, and welcomed them to visit Fulida again.
(Source: 《Fulida Newspaper》)